I have an important crafty-type announcement to make.

I FINISHED IT!

It's no longer a UFO (Un-Finished Object, for those not in the know)! Twenty years in the making, near as I can reckon. I can't recall exactly, because that's how long I have been futzing around with this thing!

So now, allow me to present to you . . .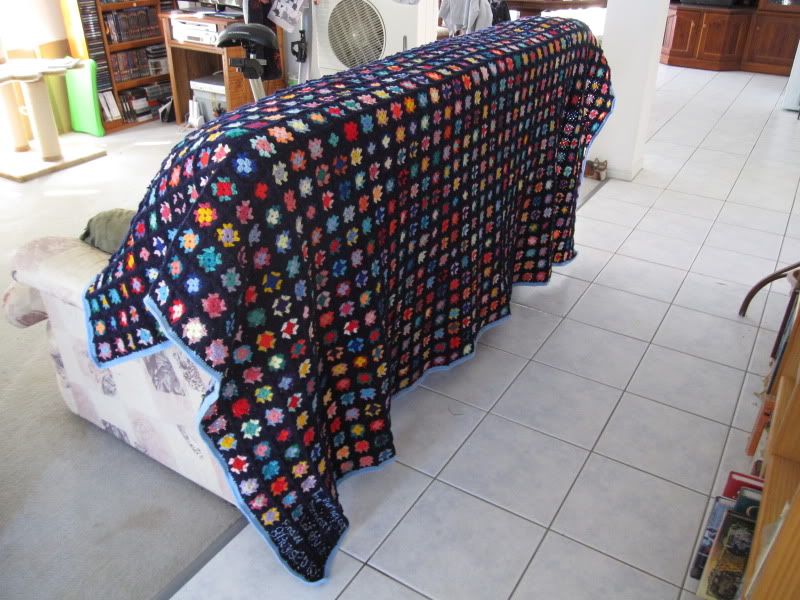 My lovely jewelled afghan! You have no idea how proud I am to have finally finished this project!




So, because I really did feel like it had taken forever, I decided to do something I rarely do with my "art" - I "signed" it. I know the embroidery looks like a fifth-grader's untidy writing, but it was rather difficult to embroider on afghan squares, because of all the little holes!

My next challenge? I've got a massive stash of yarns left over from my days knitting and crocheting toys for my nieces and nephews when they were younger, so I'm going to break that out and start making toys again . . . since all the yarn is bright, primary coloured acrylics and really only suited for toys! If I get cracking now, I should have a few done to give to charity for Christmas!