Because I've finished it, and it's BEAUTIFUL!!!

So, remember how I was telling everyone about the yarn that
dangerpuddle sent me, that I was making into a shawl?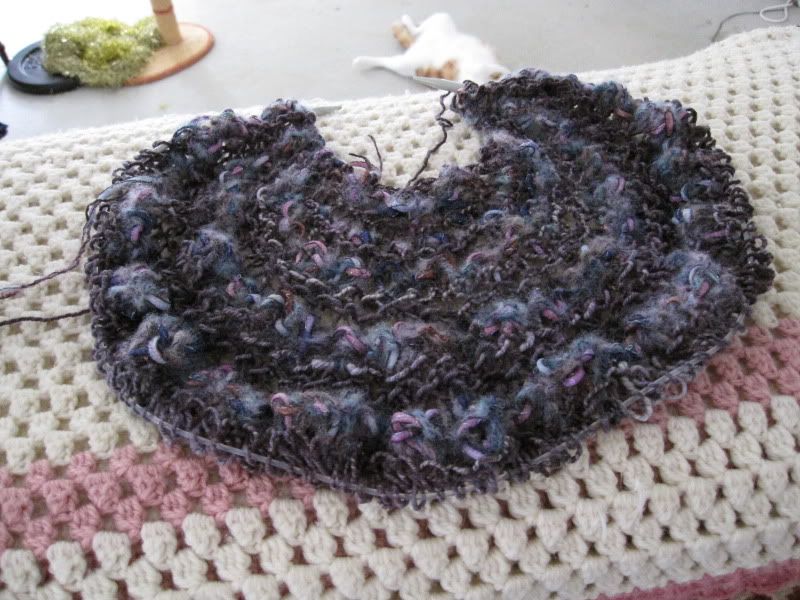 This was where I was up to, last time I was talking about this project. The darker yarn is the hand spun and hand dyed yarn from
dangerpuddle , and the fluffy yarn is called Veronica, from a range called Sean Sheep, which I think is just the cutest name for yarn!

And today, I finished my beautiful. beautiful shawl, and here it is!




I alternated increasing bands of the two yarns until I ran out of the midnight yarn, then finished with the Veronica. The edging is a yarn from the same Sean Sheep range, called Cassowary - a deliciously soft and fluffy mix of wool, acrylic and mohair.




You can see the alternating bands a little better in this close-up.




The edging on the shawl makes me feel like a fifties movie star when I put it on!

I just love how it turned out!!