So it was my birthday on Friday, and they surprised me with a morning tea on Thursday (because I don't work Fridays).
And then this morning I arrived at work and the birthday fairies had been at my desk!
Bonus points if you can spot my Undertaker cup amongst the streamers! ;-)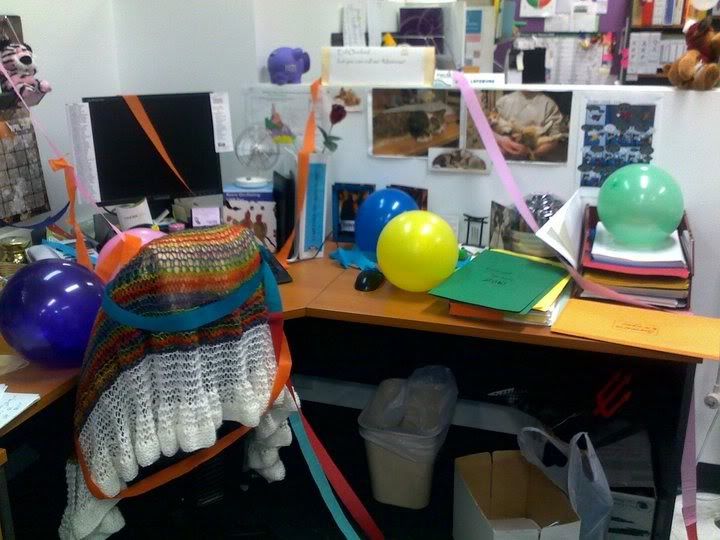 There was a card, complete with kittycat, which now has pride of place in front of (but not obscuring!) my pics of 'Taker and Kane!
Now, I get to spend the day working around the streamers ;-)

Current Mood:

happy