WWE.com has listed what it considers the top 25 matches for 2009 here, and our Big Red God is the poster boy! -snickers-




#25 - awesome match, this one, with 'Taker absolutely brilliant in the Elimination Chamber!




#21 - even if Kane's not in this picture, let's not forget he was co-Captain of the victorious Team Smackdown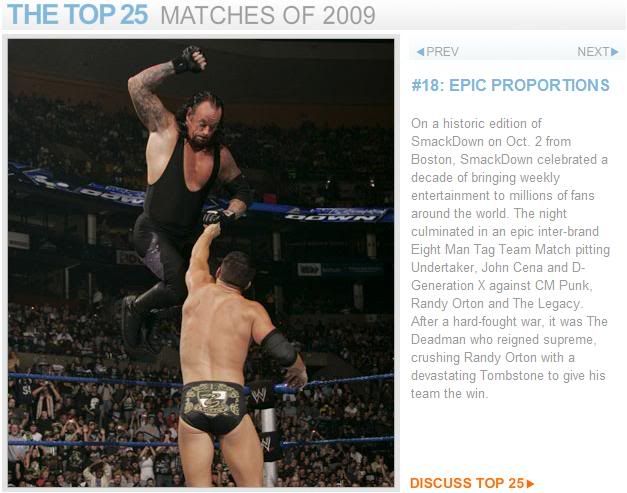 #18 - yes, a very epic match! All the more wonderful for the little moments scattered throughout it, including Shawn and 'Taker locking eyes for a long moment, with WrestleMania 25 obviously still very much on their minds!




#16 - again, even though Kane's not in this picture, he was a part of the match and indeed, it came down to him and Punk at the end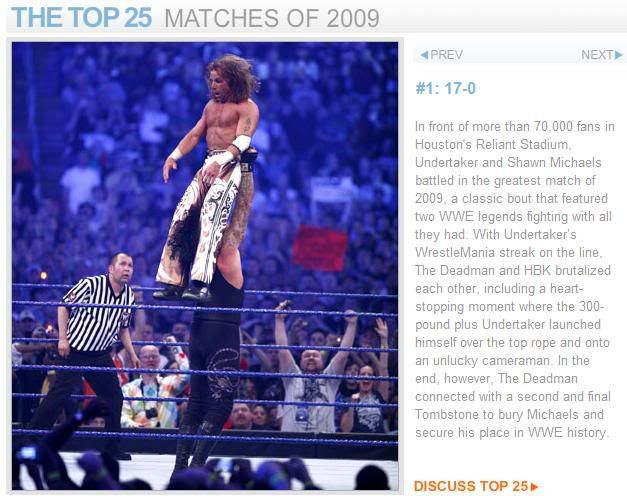 #1 - Legendary. No other words.