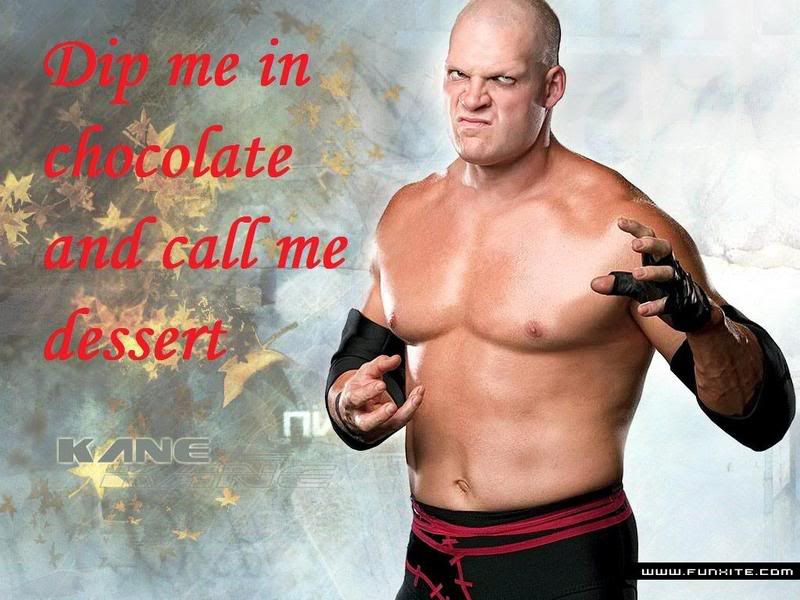 I've just uploaded the latest chapter to "It's Not Over" on my website.

But while surfing for an appropriate pic . . . and on a side note, if anyone has any screencaps from the Raw 10th Anniversary Show, of Glenn Jacobs in civvies, let me know! I'd love to have those for, ah, inspiration!


But I digress . . . what the fuck, Jeff? Suspended? Fucking suspended? Right before Wrestlemania? What the hell were you thinking? I'd ask what you were smoking, but since you failed your drug test and it wasn't for body enhancing products, I think we all know what you were smoking!

Here I was thinking that you had given up the Intercontinental Title to Y2J cos you were in line to win the Money in Bank Ladder Match at 'Mania and get yourself a title shot . . . now I'm beginning to wonder if it was to make sure they had an Intercontinental Champ while you sat out your 60 days.

Disappointed, I have to say - although, since I'm not seeing it on WWE.com, perhaps it's not true? I want it not to be true . . . perhaps I'll just have to make you the good guy in my fiction if you're not gonna play that way in reality.

Damn. That really has totally burst my bubble. Someone send me a Kane covered in chocolate so I can console myself!