Well, we woke up this morning to snow! The promised front came through last night, and it was actively snowing, with quite a bit of the white stuff on the ground.

We elected to venture out to do some shopping, and to brave the public transport. And I wanted a chance to wear my wonderful new blue boots!

But first, a picture to prove that I actually experienced the snow in person . . .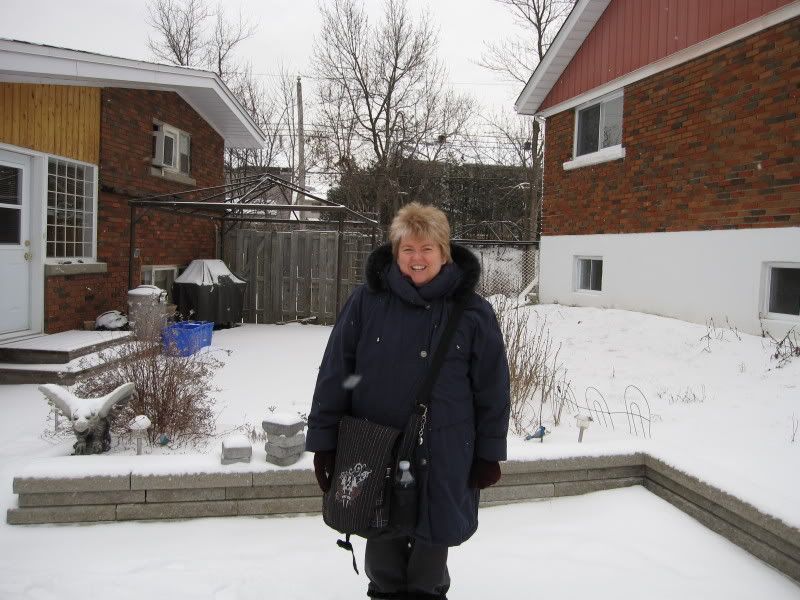 Got to love winter coats, which make everyone look fat!

By the time were were going to head home, the snow had been falling steadily for hours, and even my FIL conceded this was actually a snow storm. I was in seventh heaven!

Actually, I was less cold in the snow storm than I had been when the pic above was taken in early afternoon, and snow is fun to walk in - it's light and fluffy and it looks so cool!

I was even inspired to try my hand at a little video when we got back to the house . . .



And now, the fire is going, the boys are watching a hockey game and telling the players what to do (in French!) and I'm about to settle in for a few hours of writing!

Life is good!